Home
Recent Customs
Girls Artwork
Boys Artwork
Bow Holders
Hair Bands
Hair Accessories
Room Decor
Wearables
Graphic Design
Boutique Designers

About Me
Contact Me
Place an Order
Join Newsletter
Press
Retailers
The Blog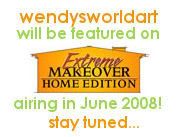 Room Decor
Handpainted letters, Diva Pillows, Bathroom Stools, BOW HOLDERS, Bulletin Boards, Hand-Painted Dresser Knobs, etc.
Click on image to be directed to page
Nursery Owl/Dove Collection- Click on images above to enlarge
Love this collection- 12x12 paintings in aqua, pink and red, some lime green- gorgeous colors, super cute and whimsical. Personalized. Please email me for more details.